Roofing and Cladding Refurbishment
Experience counts beginning with a roof inspection from one of our experts.
Belmont have the experience, expertise and breadth of knowledge built-up over 6 decades, to be able to offer our clients a  multi-disciplined roofing service.
With in-house teams of technical roofing CAD designers and draughtsmen, experienced roofing surveying estimators, and contracts managers, health & safety managers and a skilled, multi-disciplined directly employed workforce, Belmont is the company of choice for all repair, replacement or new build projects. By having all these in-house skills, we can ensure we deliver projects on time and on budget by providing a comprehensive service from initial design to completion.
All our site staff are fully trained and experienced and are conversant with all current systems and of course as you would expect from a company of our standing, of all joint health & safety legal requirements.
Whether for our Industrial, commercial, local authority, hospitals, residential or retail clients, safety of our operatives and the public, is of paramount importance.
Matthew McIntosh

Roofing and Cladding Operative

Nathan Joy

Roofing and Cladding Operative

Paul Carter

Roofing and Cladding Operative

Stuart Murray

Roofing and Cladding Operative
Customer Obligations
Any roofing and cladding refurbishment work that involves more than 50% of the roof area requires local Authority Building Control notification.
The Building Control officer may carry out a random inspection and investigate any work that has been completed to ensure the current regulations have been met and if not may enforce the client to "regularise" the work retrospectively.
The roofing contractor can be fined if it does not meet the regulations. Belmont Roofing fully supports these guidelines and as members of NFRC will be able to advise the client what is required in terms of insulation etc.
Health & Safety – Working at height especially old fragile roofs is a high risk area and should be carried out by experienced and competent roofing experts using appropriate safety equipment. Breaches can lead to fines or imprisonment to employers and/or contractors. The words " we thought by employing a roofing company that they were experts " is no defence in the eyes of the law. An employer has to ensure the contractor has made adequate allowances and resources in terms of health & safety.
Craig Smith

Contracts Manager & Safety Officer

Darren Dunthorne

Contracts Supervisor

Dave Lawrence

Contracts Supervisor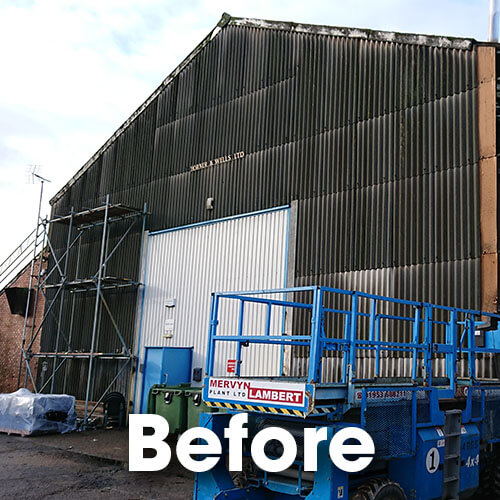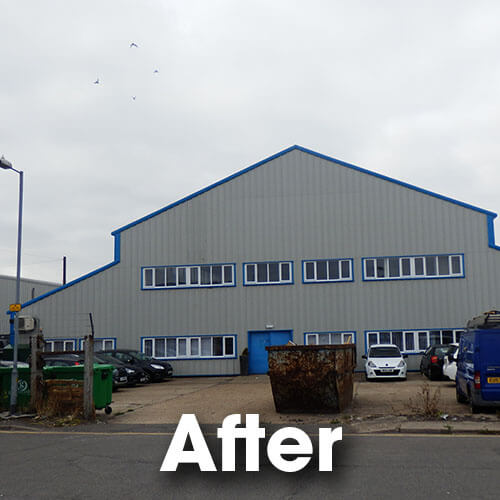 Unbiased Advice
We are not 'sponsored' by any manufacturer but are proud to be approved by all leading suppliers.
We know the market and the best roofing and cladding refurbishment solutions to suit each specific site. No two buildings are the same and each customer will have specific requirements and demands.
Our advice is based on our many years of experience and re-roofing occupied buildings is one of our key specialties.
We are aware that your business operations must try to continue as far as is practically possible with the minimum of fuss and disturbance whilst re-roofing is being carried out.
Ideally there must be nobody directly below where the roof is being worked on but this is not always practical and It may not be possible for you to vacate the building or have a "shutdown" period whilst the work is in progress – this is where our professional skills and experience comes into it's own.
Our contracts management ensure all work is completed without fuss and to our exacting standards.
Re-roofing will be disruptive but by careful planning and consultation we will minimise this disruption and offer practical help and guidance from initial survey right through to completion.
James Fasham

Surveying Estimator
Our roofing and cladding rrfurbishment surveyors will offer free, practical and unbiased advice.
If the roof can simply be patched we will tell you. If complete re-covering is the only solution we will take core samples to establish the construction details and the condition of the insulation. We will advise on whether you will need to increase the thickness of the insulation to meet current "U"  values.
Overlaying is less disruptive and more cost-effective but before offering this as a solution the roof should be inspected thoroughly by a competent and experienced roof surveyor/estimator. Core samples may be required to establish the roof "build-up" and to confirm the decking is structurally sound and dry and capable of being over-laid.
If the decking or insulation (if any) is saturated the cause may be condensation rather than roof leaks and over-laying may not be suitable.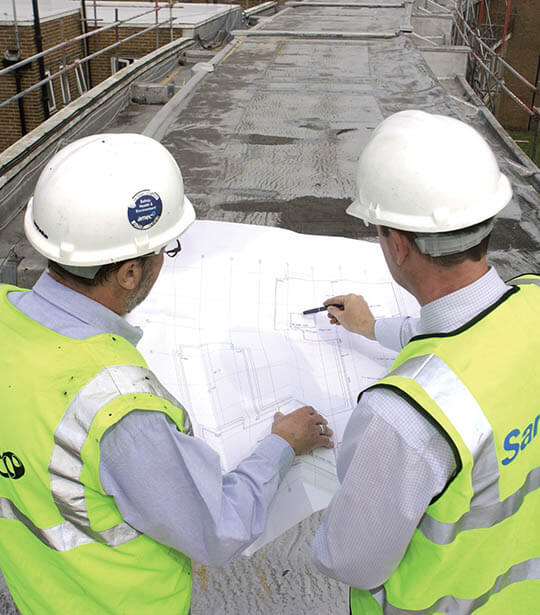 Examples of Our Roofing and Cladding Refurbishment Refurbishment Work: