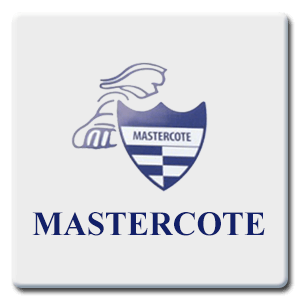 The Client: Mastercote UK
Value of project:
The Problem: 650m2 asbestos roof needed replacing.
The Solution: To strip off the existing asbestos roof and guttering during the clients' Xmas shutdown to minimise disruption to his factory production. To replace the roof using Kingspan Profile KS1000W 40mm thick plastisol coated steel sheet incorporating 10% factory insulated non-fragile rooflights.
Owing to the heat generated by the factory, only minimal thickness insulation was required (to avoid condensation) and Belmont provided and installed bespoke purpose made ventilated ridge sections.
Guttering: Trimline style roof mounted box guttering.
What the Customer Thinks: "Mastercote UK is a family owned business based in Norwich and we specialise in the preparation and coating of many types of materials including aluminium, steel and plastics. 
We were experiencing a number of roof leaks and decided to replace our old and fragile asbestos roof. We went to a number of locally based companies for quotations and found the advice and attention to detail given by the Belmont team to be very professional.
The removal of asbestos is obviously potentially hazardous and we were impressed with the safety measures employed by Belmont throughout.
The guys on site were excellent and there was no disruption to our production. A good job all round"
Danny Gaskin Managing Director.