Guttering
We provide a fixed term contract to suit your requirements
Typical gutter problems seen by Belmont Roofing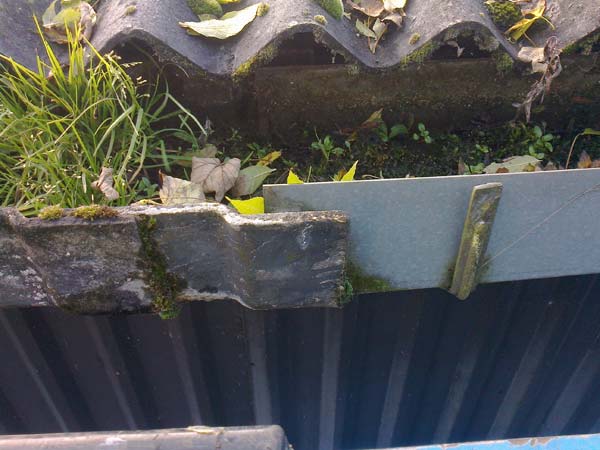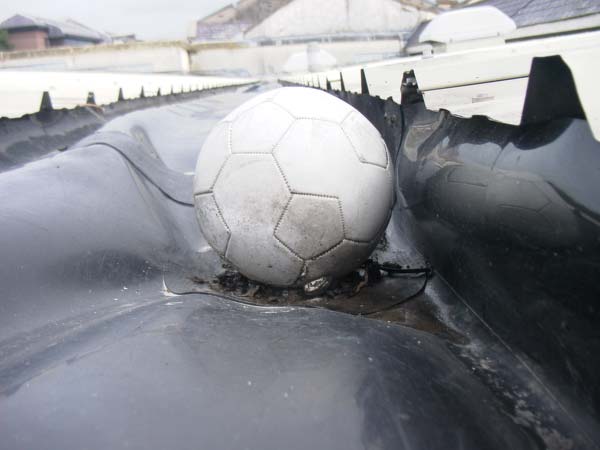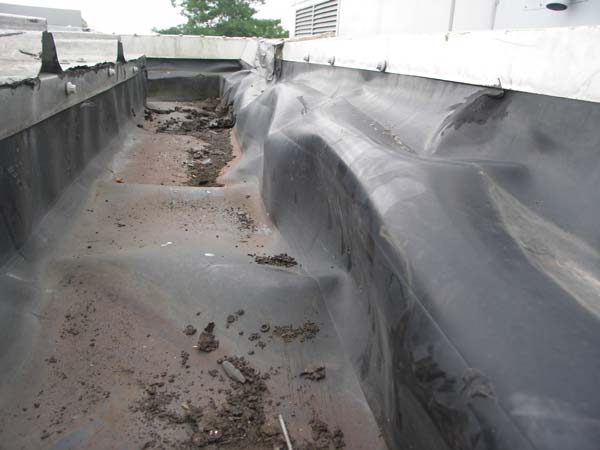 Leaking guttering is probably one of the most common causes of roof leaks that Belmont are asked to respond to.
Very often a regular planned maintenance contract with Belmont Roofing will help to avoid the unexpected.
Leaking gutters cause millions of pounds worth of lost production time and destroyed stock each year as well as causing untold damage and disruption.
Insurance companies may insist that before a claim can be settled the client provides evidence of a gutter cleaning exercise or roof inspection and may be a condition of their terms.
Belmont Roofing will visit site and advise on what is required before preparing a planned maintenance visit. The frequency of these visits will depend upon local conditions such as the number of outlets within the building design and the proximity of trees etc. In our region, seagulls cause havoc to roofs and gutters and we are often asked to attend site  at the end of each nesting period when their detritus will need removing and perhaps the roof is to be pressure washed.
We can provide a fixed term contract if required for say 3 years, placing the onus of remembering to carry out the annual or bi-annual cleaning and inspection automatically with us.
Overflowing: Increased storm conditions and rainfall intensity has meant that roof drainage designs have had to be re-calculated during recent years. Rainfall intensity calculations for eaves gutters have been based on 75mm/h as an average. Firstly, these calculations have often been used incorrectly in design for all gutters, including valleys and secondly whilst these storm conditions might be anticipated in some parts of the country every 50 – 100 years, in East Anglia for example this may occur twice a year.
Leaf guards quickly become trapped with leaves and vegetation can cause more harm than good and are probably the cause of many situations where the gutter becomes overwhelmed during flash storms. In fact  BS EN 12056:3 design calculations  dictate that calculations should be halved when leaf guards are present.
Belmont will normally advise the client to remove leaf guards. The risk of leaves blocking downpipes compared to the leaf guard causing problems does not compare.
Siphonic Drainage: The exception to this rule is Siphonic drainage. The leaf guard is a very important part of the design of siphonic drainage but for the system to function properly is very dependent upon the leaf guards being kept clean. The manufacturer will recommend the number of site visits required but often this can be as much as 3 or 4 times a year.
Installing a gutter liner and increasing depth of gutters: Belmont Roofing are often asked to install a new gutter liner. There are many systems on the market and we will ask the customer what he is trying to achieve and budget costs discussed before giving options.
Where wishing to increase gutter dimensions, Unifold is a system that might be considered. Unifold is an engineered and manufactured lining system. It has a unique hinge built into the design  which allows this to be folded into position and therefore ideal in refurbishment work. It is  factory pressure bonded with E.P.D.M and being rigid allows for the gutter depth to be increased (within the confines of the existing building design)
Gutter depth is vital and is more important than width. By increasing the height of the gutter not only provides additional gutter capacity but the increased height increases the head of water over the outlets therefore significantly improving the gutter flow capacity of the outlet.
Lining gutters can be the most cost effective long term solution but there are various products on the market which, in our opinion, are not suitable and we have seen a number of failures with some products failing to live up to expectations. Access in fitting a liner can be difficult or impossible as often there is overhang to adjacent roof sheeting which may restrict conventional lining systems being used.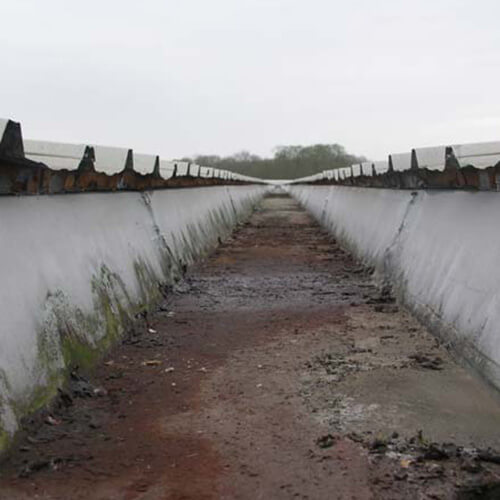 Before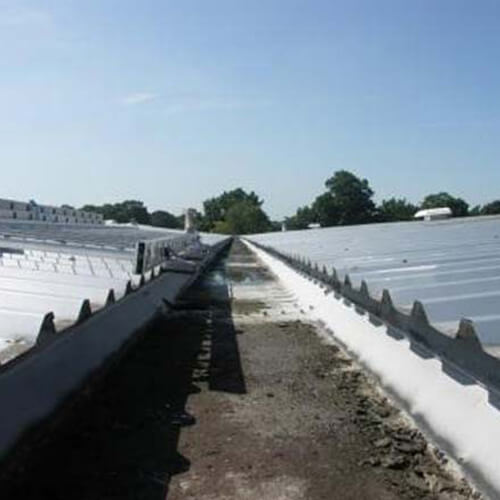 Before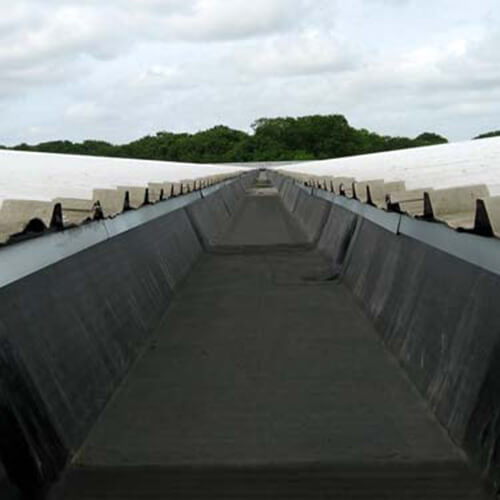 After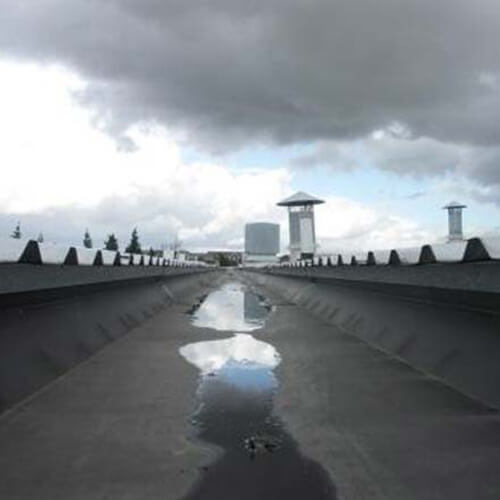 After
Survey by Belmont Roofing
An inspection by an experienced Belmont Roofing engineer will  provide advice, solutions and cost options to suit each building situation and budget constraints.
It could be we can offer to install additional outlets, clean out the gutters annually or suggest the drains are rodded – out by us, or if below ground, by specialists.
It might be possible to lay a new liner system which may be able to maximise the available space within the existing gutter.
Rusting Gutters:
Shortcuts in design can also mean that ponding will occur if the guttering has inadequate falls or insufficient outlets.
There has been a tendency to use cheaper "galvanised before manufacture" systems which are contrary to good engineering and roofing practice. The galvanising stretches and rusting can occur at the joints. This leads to premature failure from as little as 3/5 years after installation.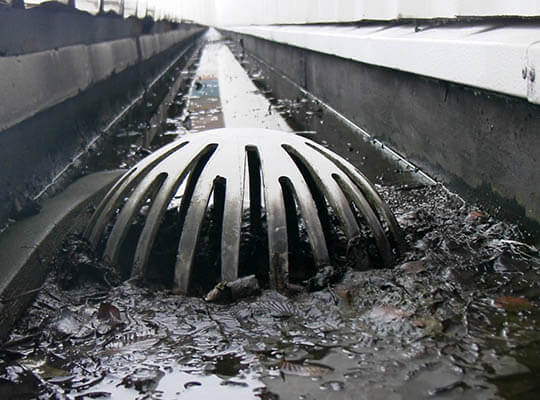 Before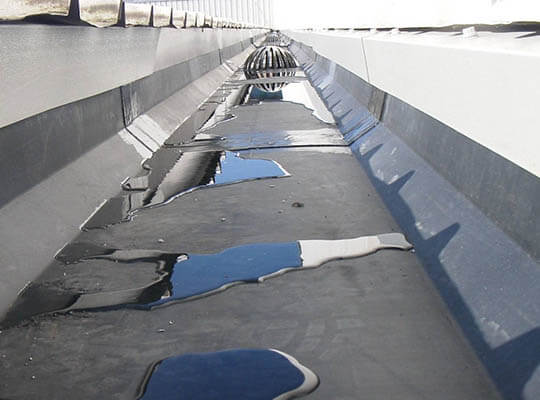 After
Replacement Guttering – The only solution might be to replace the gutter in its entirety – an exercise which can be very disruptive and or costly.
Coatings- Most bitumen coatings can only generally be considered as either a temporary or emergency solution and will normally require repeating after as little as 1-3 years.
Coating with a high performance polymer based waterproofing system may be the best and most effective solution but a site visit is required to determine whether this is a viable option. If the rusting is too severe it would be inappropriate to "hide" this with a coating which could not only fail but might be a hazard to anyone walking on the guttering without adequate fall prevention systems being used.
Belmont Roofing have used Unifold gutter liners with great success in these situations.
We have seen countless failures with systems that are under warranty but clients have no redress as the labour element has not be covered by any form of meaningful guarantee.
Gutter Liners– Belmont Roofing expert technicians have undertaken  significant product training  and as an Approved Installer of the Unifold system, the manufacturer will take full responsibility of the design and issue a total warranty for both their materials and the on- site installation.
Unifold is backed by a 30 year guarantee for manufacture.
We are aware of many problems caused by using rigid liners such as aluminium or G. R .P in these situations.