Roof Sheeting
Profiled weather sheeting available in many different profiles and finishes
Belmont Roofing has vast experience and expertise in the design, supply and installation of a wide range of roof sheeting systems.
Many of the different systems we supply and fix such as Corus, Kingspan and Rigidal to name but a few, manufacture their products with an external finish in various colours and coatings. Some coatings such as HPS200 now come with a manufacturer's warranty of up to 30 years.
A brief introduction to some of the roofing installations we provide are shown below. However, if there is a specialist system you have in mind for your building then please do not hesitate to contact us using the online form, email us sales@belmontroofing.co.uk or call us on 01603 410761 to discuss your requirements.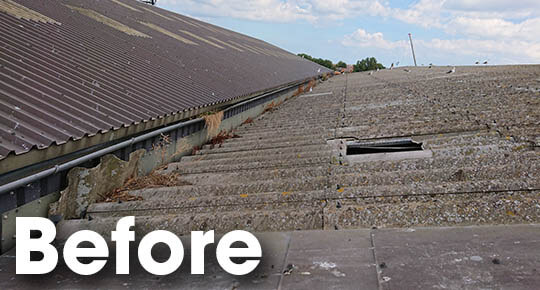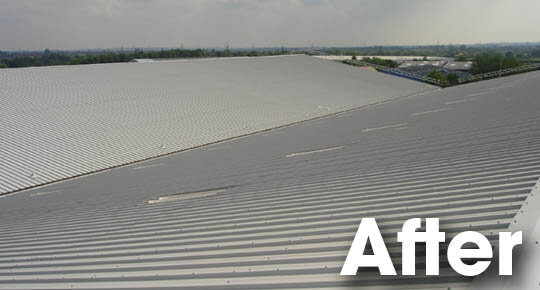 An old neglected roof and gutter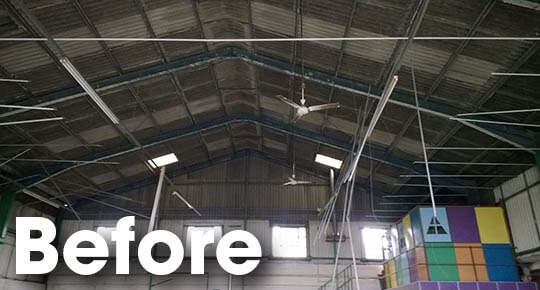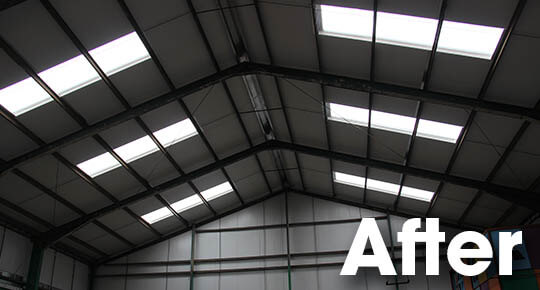 Old dark and gloomy internal appearance
Composite Roofing Solutions
These consist of an outer profiled weather sheet available in many different profiles and finishes with a white liner bonded together in the factory with LPCB/FM foam core of varying thicknesses to provide specified U-values all through fixed directly down to steel structure. Suitable for applications down to a 4 degree pitch.
Typical Roof Sheeting Specifications:
• White liner sheet
• Foam core insulation (LPCB/FM)
• 0.5mm outer profiled skin (various coatings and colours)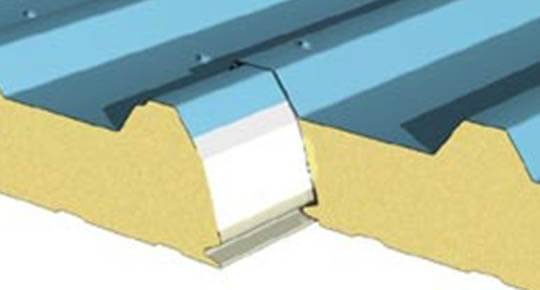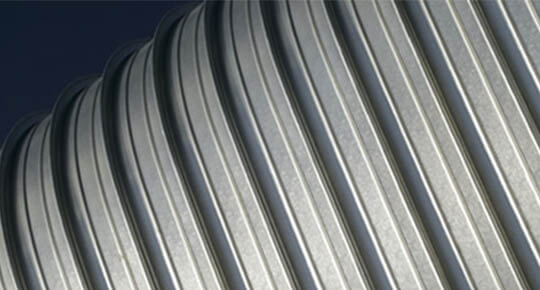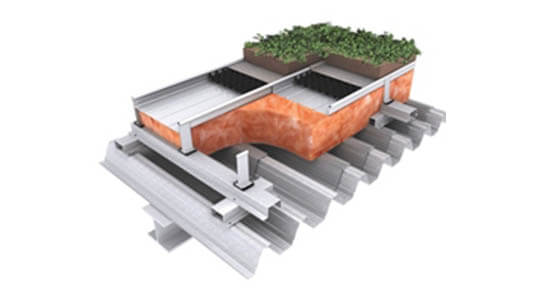 – Performance of the standing seam roofing system was established by the unique 'zip' technology – standing seams closed and watertight but at the same time letting the roof 'breathe' quite naturally. Performance has been further enhanced by the development of advanced fixing systems. A non-penetrative clip ensures smooth expansion and contraction, maximum security and stability whilst at the same time facilitating outstanding spanability under high wind loading. Combined with on-site roll-forming capability this allows for continuous single sheet lengths in excess of 140 metres without end laps or fasteners.
Advanced green roofing systems to suit single ply and standing seam roofing applications have been carefully developed to provide measurable performance and environmental benefits.
• Improves thermal performance
• Improves air quality
• Reduces rainwater run-off
• Minimises temperature variation
Belmont Roofing Limited have recently completed a green roof project at Kelvedon Hall Barn in Essex.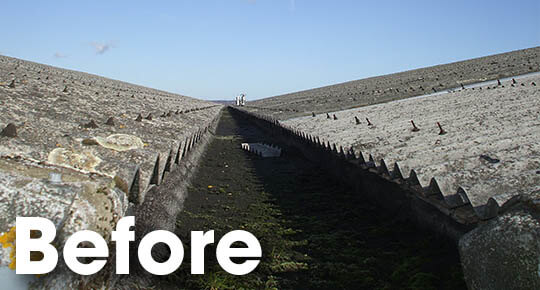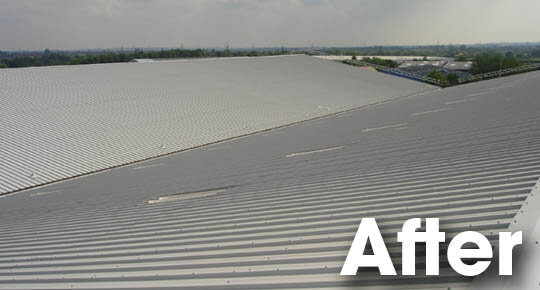 The impact in replacing the old and degraded rooflights with modern "mansafe" panels has been startling and a major reduction in heating costs as well as a far improved working environment.